Professional Quality Services
Licensed & Insured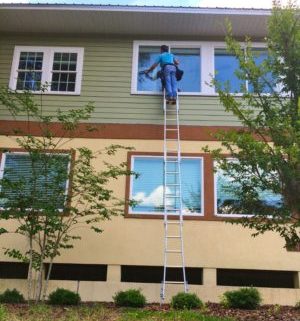 Windows can be one of the first things noticed at your home or business. A regular window cleaning once or twice a year will help keep your windows sparkling throughout the year. It is a good idea to keep your windows up at least once a year to wash off the pollen, dirt, grime, and hard-water that gets occmulated on the glass and over time will stain, and take away from the shine. If you're in the Gainesville, Ocala, and Lake city area we would be happy to get you a free estimate for your window cleaning needs.
---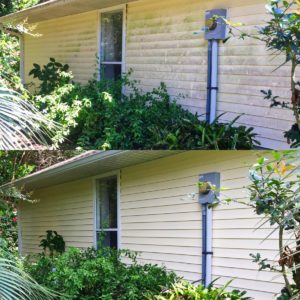 Soft washing is another form of pressure washing except we have the option to bring the psi down to under 600 psi to help avoid causing damage to your exteriors surface. Here in Florida we get so much mold, mildew, and fungus that can grow at a rapid pace. A clean property starts on the exterior which is why we recommend getting a soft washed once a year.
---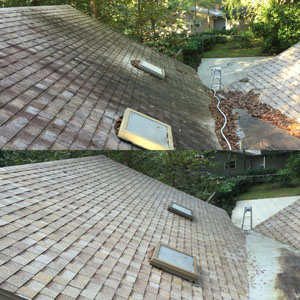 We have a system specificity designed for safely washing your roof. Over time algae and fungi will start growing and showing black lines on your roof. We let our chemical do the cleaning so you don't have to worry about damage to your singles due to high pressure. Typically our roof washes will keep your roof looking new for 3-4 yrs before you will need another one.
---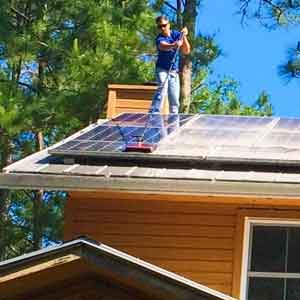 Pool enclosures.
Driveways.
Wood decks.
Gutter cleaning.
Solar panel cleaning.
Hard-water removal.
Caulking.
---
Hello and welcome to Spiderman's Window Cleaning Services!
We are family owned and operated by John and Chelsea Mulholland
We have been in business since 2007 serving our clients of Gainesville FL, Ocala FL, and surrounding areas in window cleaning, pressure washing, and roof washing. We take our business seriously in the thought of building long term relationships with our clients wether you have a residential home, commercial building, or high-rise we have the expertise and experience to safely get the job done in a professional and timely manner. Give us a call today for a free estimate and ask how you can receive 10% off your total bill. We are licensed and Insured.
---
---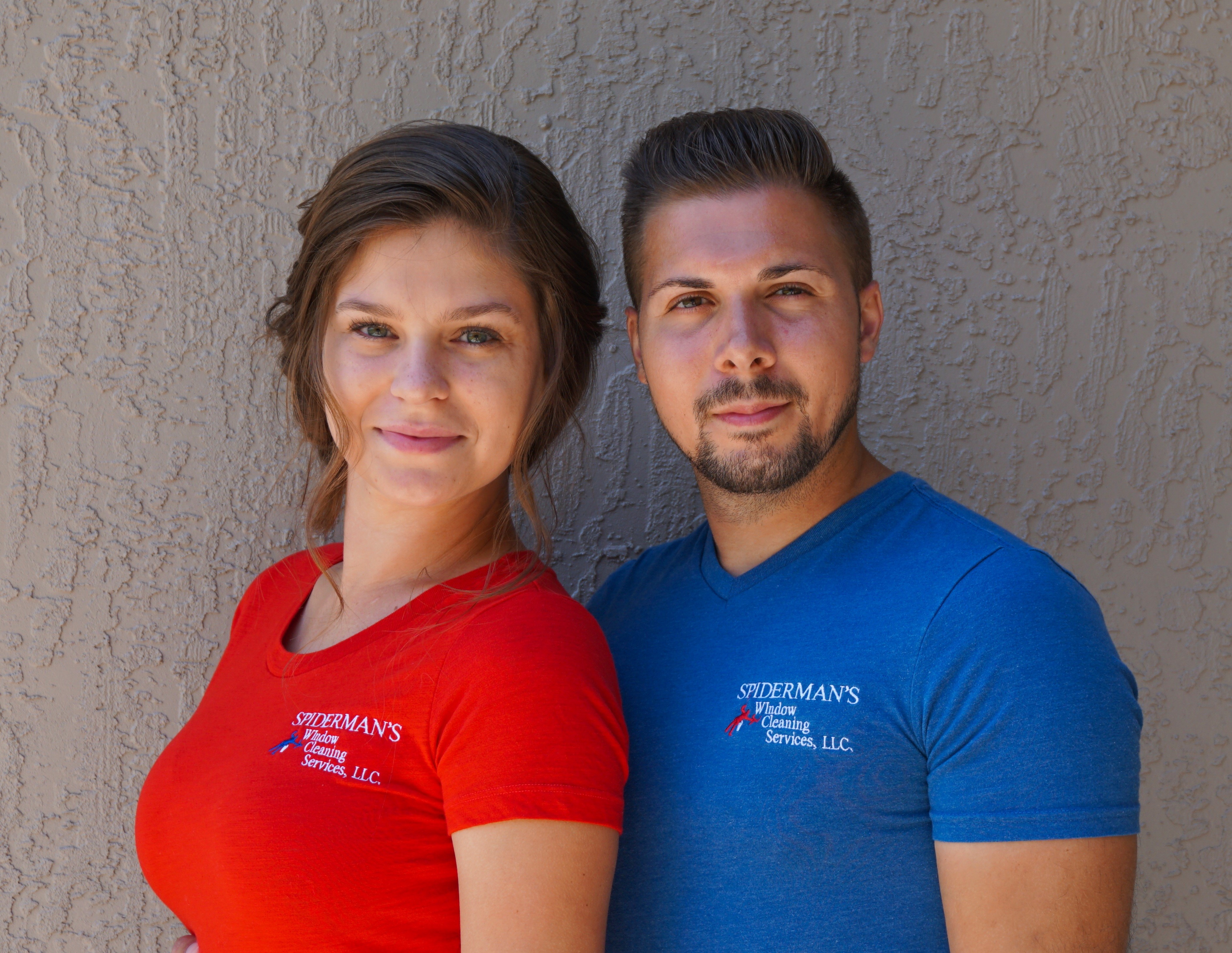 Call for an Estimate Today: 352.284.9454